➕ the tyranny of fake reviews
Hi friends,
This week, I wrote about the importance of being clear in your product descriptions. Catchy phrases or one-line zingers won't get you your first customers. This is a horrible myth propagated across tech and other industries. Similarly, you shouldn't do storytelling on a product people don't even know or care about.
For a copy that sells you need these two main ingredients: (1) what you do and (2) your user value proposition (UVP). Mixing this two is a tried-and-true conversion-first copywriting tactic.
This isn't to say catchy phrases and storytelling don't belong in your copy. On the contrary, once your prospects know about your product, you can then charm them using these.
Here's an example from Leadfeeder and their winning website hero message. In under one sentence, they've explained their product, and how it can benefit relevant users.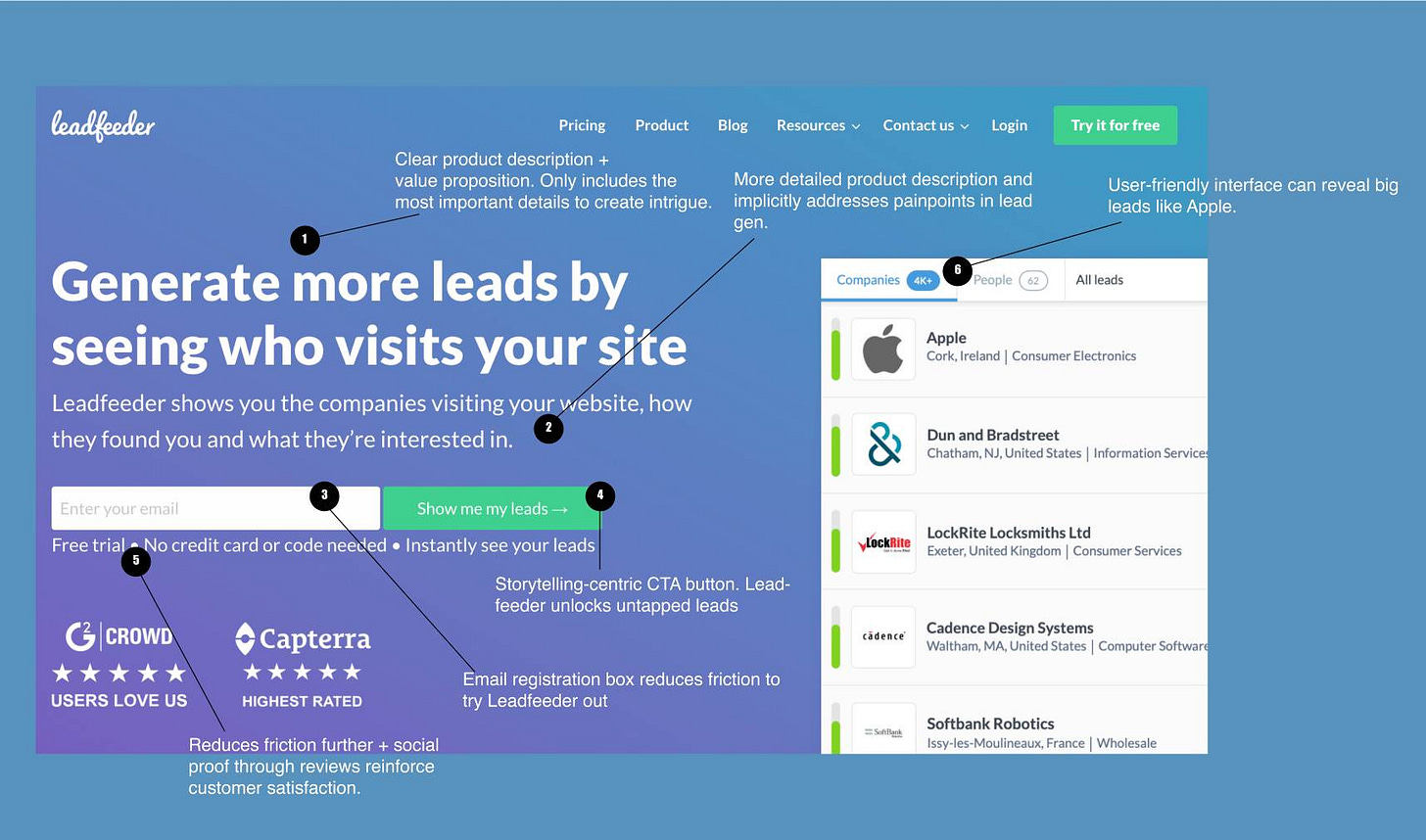 I'll be doing more of these case studies. They're surprisingly fun to do.
See you next week,
Julian
>My writing for the week
Early-stage founders, please describe your product clearly
Copywriting case studies: Leadfeeder's hero
SEO, E-A-T Principle, and why you should post valuable content - In my silent crusade against lazy writing, here's why you should post more value-rich content. And use Google's EAT principle.
>Fake reviews
RATINGS GONE WRONG from Dave Perell
TripAdvisor says it blocked or removed nearly 1.5 million fake reviews in 2018
There's something fundamentally wrong with the way we consume reviews on the Internet. It's a valid way to check the appeal of a tool or a product, don't get me wrong. But I've lost belief in reviews being good indicators of a business' appeal.
Most of my favorite restaurants are run-down and in covered markets - places in London where tourists would never go to. There's beauty in that. We need a way to systematically allow authentic recommendations and subvert the tyranny of quantified reviews.
Reviews are never objective. People have different opinions on what's 5 stars and what's 2.
Besides, does it really matter anymore? Gaming the system is so easy all it takes is to join a Facebook group and pay someone 5 dollars to write a glowing review of your business, or bash your rivals. Case and point.
---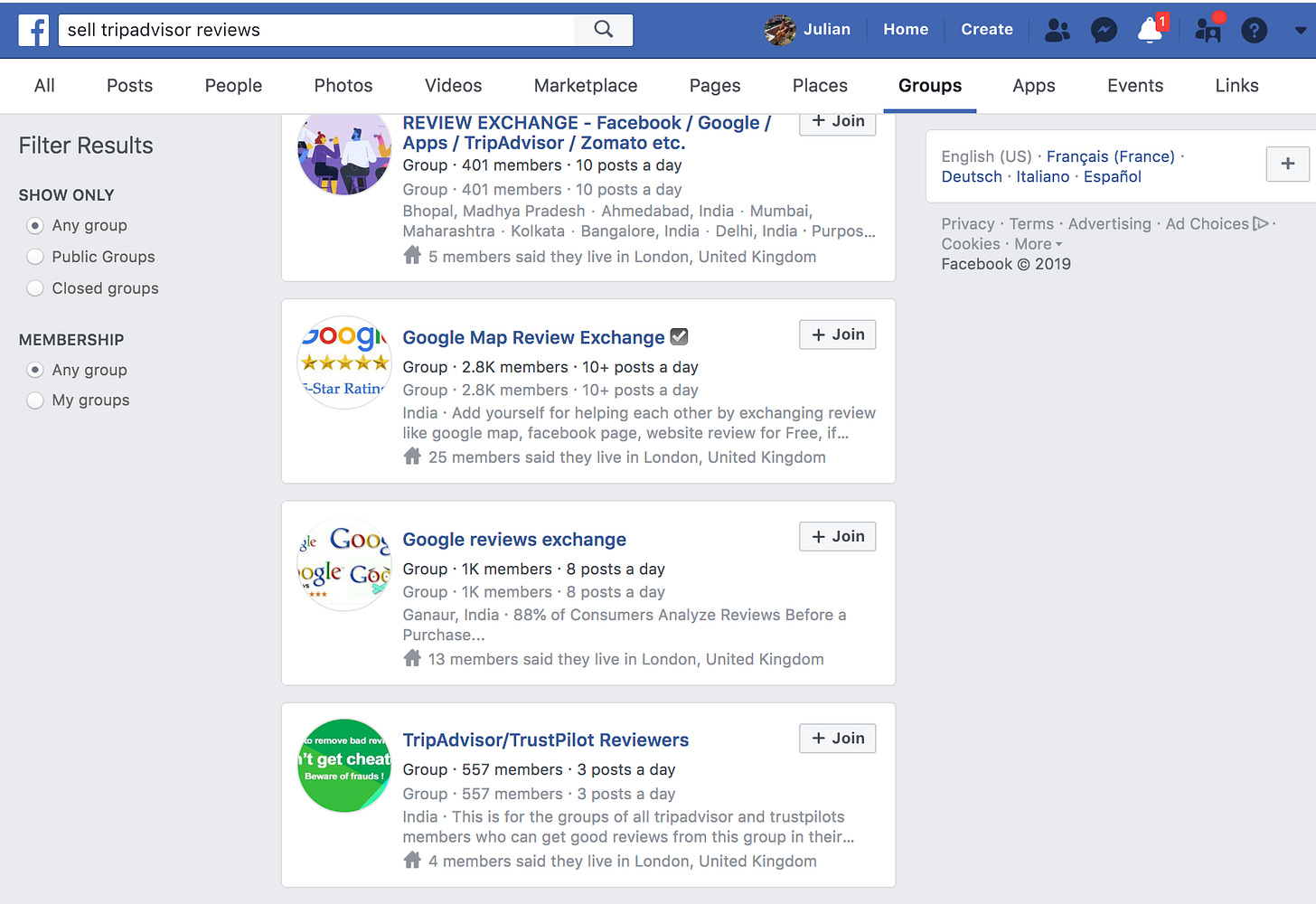 >SEO
(PSA for you to stop worrying about your crawl budget)
Google Updates Search Rankings to Favor Original News Reporting
Google Ranks Syndicated Content Over Original Publishers
The Impact of Google's Nofollow Update – Advice From The Experts
A Guide to the Biggest SEO Myths on The Web - Never thought I'd see the day when someone writes about SEO and Occam's Razor into a single article. Fun read.
>Friends
I might start a blogroll soon. Let's interact via blogs?
The tyranny of job titles: from vanity growth to personal growth